Welcome to Kamen Rider Fan Fiction, The #1 Kamen Rider Fan Fiction site on Fandom.
---
Welcome to the Kamen Rider Fan Fiction wiki! Here you can create your own series, episodes, or Riders based on Kamen Rider. We have over 13,630 pages here so make sure to hop in and create your own, but only if you're 13 or older.
Admins
Content Mods
Thread Mods
---
Featured Series of the Month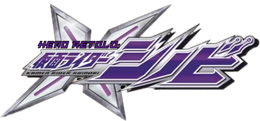 Hero Retold: Kamen Rider Shinobi is the featured series for December 2021. It was created by H_barcenas.
Three years have passed since the tragedy of the 5th Ninjutsu Championship Tournament, and the government has since put proper regulations on their Ninja Act, limiting the practice of Ninjutsu to certain professionals. At the same time, the Konjo Group continues making several successful efforts to revitalize the environment through other sustainable means and modern technology, slowly transitioning Japan out of its Ninja Society. However, with the new era also comes new threats as the Crimson Year of 2025 gives rise to mysterious monsters called Nin-Ju. In response, Rentaro Kagura must become Kamen Rider Shinobi once again and face these new enemies and protect the people. However, with this new mission also come the new Riders, with their own stories to tell, standing with or against his crusade. The secret of the Shinobi Hyoutans and the lore of the Shinobi Riders are now brought forward.
Featured Series of the Year
COMING NOVEMBER 1, 2022*
(*subject to change)
Around the Wiki
Check out all of the series here.

See all of the different Riders created here.

Used to battle any foe, we have tons of weapons.

How do Riders get around? Using these!

Without these guys who would our heroes fight?

Some of these can be for real shows or fan fictions but they still rock!

Check out these cool videos uploaded for some of our shows!

See some of these pics created by fans just like you!

Discord
Join us on Discord!
Click here to find out more.

If you see this, your JavaScript might be disabled or DiscordIntegrator plugin isn't working. If the latter, please contact a wiki administrator.
Contributing
Before you get started, make sure to read the rules of the wiki here.
If you want to create your own rider, series, ally, weapon, belt, or episode, here is an easy way to get started.
Statistics
13,630 articles since November 19, 2009.
25,676 files uploaded.
70 active users this month.
Need Help?
If you need help you should speak to one of our admins who can help you in no time with setting up an account, creating a page, blog, or fourm, or getting onto chat. They can also help with banning people, fixing edits, deleting pages, or correcting anything.
If you're brand new, make some edits to your user page to tell them what you like and who you are.
If you need to delete a page just post it the deletion page for an admin to remove.
Canon

This wiki is a place for Fan Fiction, and not for canon (meaning official) series/weapons/characters unless you are using them in your series. If you want to add real episodes, series, characters, weapns, etc. from Kamen Rider, then go to Kamen Rider Wiki, the official Kamen Rider wiki.